Ken has over 20 years of experience in the construction industry in a variety of roles including experience as a real estate developer, builder, subcontractor, owner's representative, and as Director of Public Works for a local municipality. During his eclectic career, Ken has managed over $2 billion in construction projects and worked on several iconic projects in the Washington DC area and throughout Indiana. His expertise includes the planning and preconstruction efforts that create the pathway to success for projects. In addition to the support role he provides the industry and its many clients, Ken gives of himself to many charities, mentors young people and provides his current company, CTI Construction, with the organizational and strategic leadership.
"I enjoy breaking down projects and understanding their individual complexities which make them unique. It is then that we are able to showcase our true value to our clients."
Kenneth L. Alexander
Education: Purdue University, BSCEM 96'
Employer: CTI Construction, LLC
Associations & Interests:
Hamilton County Leadership Academy (HCLA), Class of 1998
Emeritus Board of Directors, ACE Mentor Program of Indiana
2012 Indiana University Kelley Executive Leadership Program
Juvenile Diabetes Research Foundation (JDRF of Indiana)
Indiana Subcontractors Association, Associate Member (ISA)
St. Christopher's Episcopal Church, various committees
Marian University, Forging Leaders Committee
Beta Theta Pi Fraternity, Beta Mu Chapter (Purdue University)
Del-Mi District of the Crossroads of America Council, BSA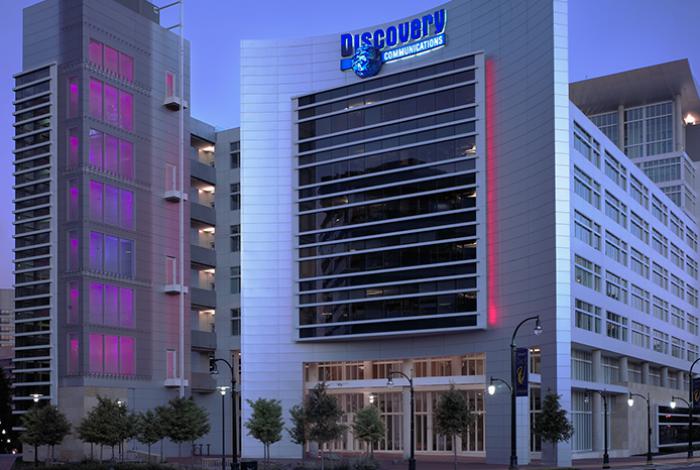 Project Size: 500,000 sq. ft.
Project Cost: $154 million
Provided on-site project management for the world headquarters for Discovery Communications in Silver Spring, Maryland. My role included assisting with the project buy-out, managing the project engineering staff, and was the single point of contact for the project team for the 500,000 s.f. corporate headquarters for the parent company of the Discovery Channel.
Project Size: 202,00 sq. ft.
Project Cost: $52 million
Assisted in all phases of project development including preconstruction, procurement and construction. This unique project consolidated undergraduate science teaching into a singular building and was Notre Dame's largest capital project in a decade.
Project Size: 85,500 sq. ft.
Project Cost: $57 million
Assisted in project preconstruction, procurement and construction phasing oversight for the renovation and addition to the University's 1930's Law School. The project included classrooms, faculty offices, and administrative office space, and connects to the existing structure through a covered walkway and chapel at ground level, and through a dramatic common area above. A 205-seat moot courtroom, four lecture halls, five seminar rooms, three skills training rooms, student services and activities center, and a 75-seat chapel are also housed in the new complex.
Project Size: 400 acres
Project Cost: $45 million
Oversaw the development of the 400 acre sports campus, which include 26 baseball and softball diamonds and 31 multi-sport fields and the many road projects that needed to be completed to support the campus and the many expected visitors. The campus features a full-range of championship-level outdoor facilities for baseball, softball and field sports including soccer, football, field hockey and lacrosse. Construction of the first phase finished in 2014 and I became Executive Director shortly thereafter.
Sydney & Louis Eskenazi Hospital
Project Size: 1.3 million sq. ft.
Project Cost: $754 million
Ken served on the project's six person leadership team and provided personnel management for all non-construction activity departments. His primary goal was to lead project preconstruction and create a procurement strategy designed to maximize diverse participation, increase opportunities for local construction partners and implement procurement for the entire campus through various contracting mechanisms including General Contracting, Multi-Prime Construction, Design-Assist and Professional Services contracting. Upon procurement completion, Ken was retained to provide leadership of all non-construction activities and serve on the project's six person leadership team.
Project Size: 370,000 sq. ft.
Project Cost: $27 million
Provided owner representative services for the construction of the largest indoor facility in Indiana. The massive 370,000 square-foot indoor facility is equipped to host trade shows, live entertainment but focus on indoor sports events. The facility is located at the center of the award-winning Grand Park Sports Campus and includes team locker rooms, food service, commercial office space, retail opportunities and a lounge. In 2018, the Indianapolis Colts relocated their training camp to Grand Park and used this as their base of operations.