Ken Alexander
"If you analyze it I believe the very heart and soul of conservatism is libertarianism. I think conservatism is really a misnomer just as liberalism is a misnomer for the liberals — if we were back in the days of the Revolution, so-called conservatives today would be the Liberals and the liberals would be the Tories. The basis of conservatism is a desire for less government interference or less centralized authority or more individual freedom and this is a pretty general description also of what libertarianism is."
- Ronald Reagan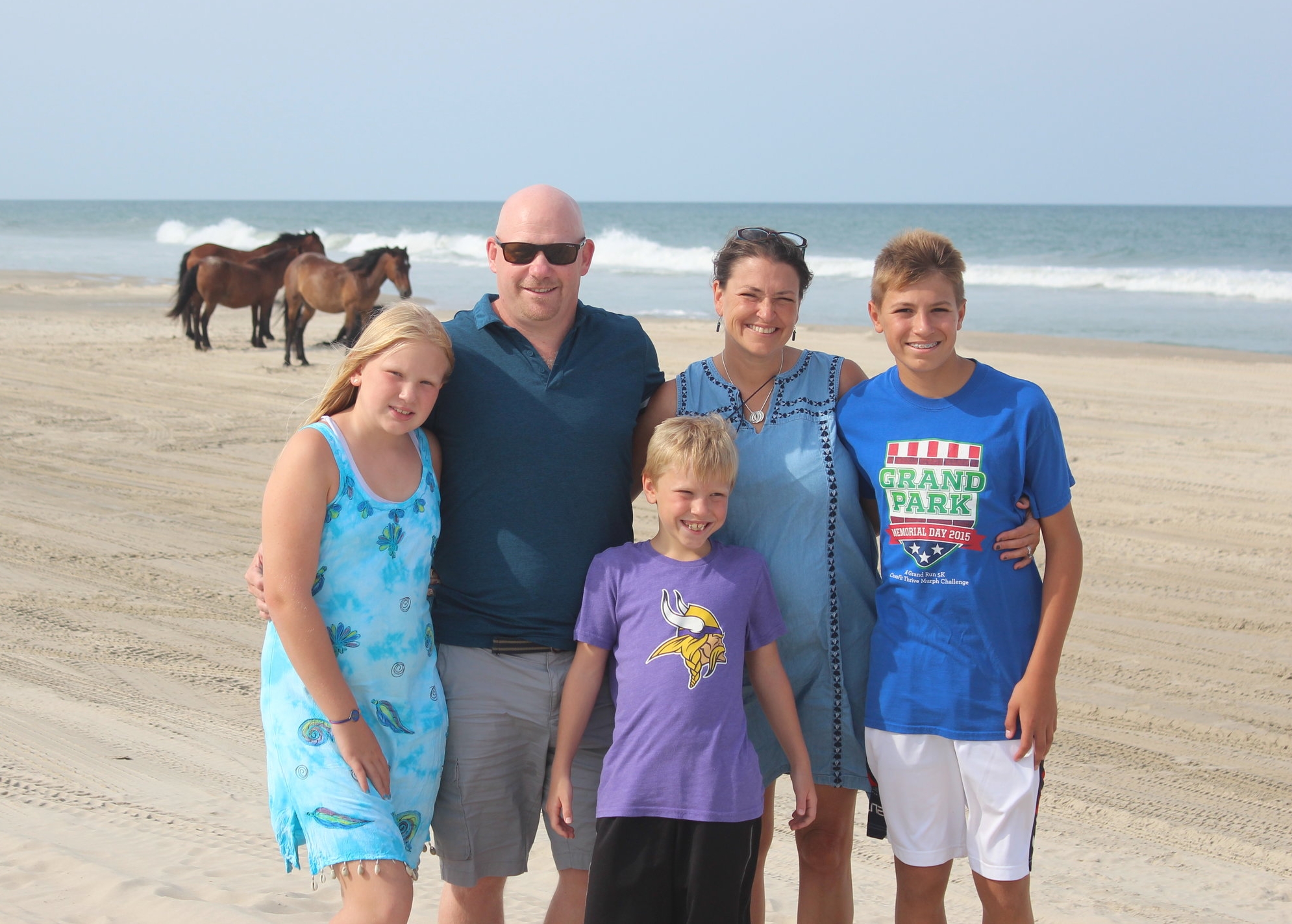 2017 family photo in front of the wild horses
Biography & Family
Ken was one of three brothers born into a military family. Grew up in several states but eventually found Indiana as he sought to be the 4th generation to graduate from Purdue. A career in Construction found a beautiful wife, Jenni, in South Bend. She is a high science school teacher, and the mother of his three children, Andy, an 8th grader at Westfield Middle School; Katelynn, a 5th grader at Westfield Intermediate School; and Connor, a 3rd grader at Shamrock Springs.
Support Services Director for the New Wishard Transformation Team
Professional CAREER
Ken always envisioned being a naval officer and following his family's footsteps but God had other plans for him. During his Freshman year at Purdue, he was found to be medically disqualified from the Navy due to red-green colorblindness. The next day he walked into a lecture on Construction Engineering & Management. The rest as the say is history but the projects he has worked on have been incredibly diverse and the clients have consistently sung his praises. Some of the highlights include the Village of West Clay, Discovery Channel's World Headquarters, Notre Dame's Jordan Hall of Science, Eskenazi Hospital and Westfield's Grand Park Sport Campus.
Looking for inspiration in weeks prior to the 2016 Presidential election
Political Insights
For anyone raised in a military family, politics is never far from the dinner table but growing up in the suburbs of Washington, DC, you find yourself inundated by national politics even before the creation of 24-hour news. While an officer in his schools Young Republican's Club, it was growing up during the age of Reagan that Ken fell in love with the thought of serving this country. But the lessons we learn when we are young fade and it is the experiences of our adult life that craft our belief system. His experience in Westfield exposed him to a world he never thought he would pursue but with the turmoil of our present day political system, he knew it was a calling that he must answer.